Flipkart VS Amazon Comparison | Amazon Vs Flipkart which is Best
Flipkart VS Amazon Comparison: In today's comparison, we will be comparing two big e-commerce companies Flipkart and Amazon. The websites of these two companies have everything from clothes to electronic items.
Speaking of Flipkart, Flipkart was started by two engineers in 2007 Sachin Bansal and Binny Bansal. Let me tell you, these two did their studies at IIT Delhi. And for a few years after college, they worked for Amazon. When flipkart.com was launched in September 2007, they were only books on the website. But today in 2022 this company is giving competition to big e-commerce websites like Amazon in India.
On the other hand, Amazon was started by Jeff Bezos in Seattle City, USA in 1994, 13 years before Flipkart. You will be surprised to hear that Jeff Bezos started the company by hiring 2 software engineers in a small garage. And today in 2022 Amazon is a multinational company operating its business in 58 countries around the world. In India, Amazon Company launched in June 2013, 5 years after Flipkart.
Flipkart is a private limited company headquartered in Bengaluru City, Karnataka. Amazon is a publicly listed company headquartered in Seattle, USA.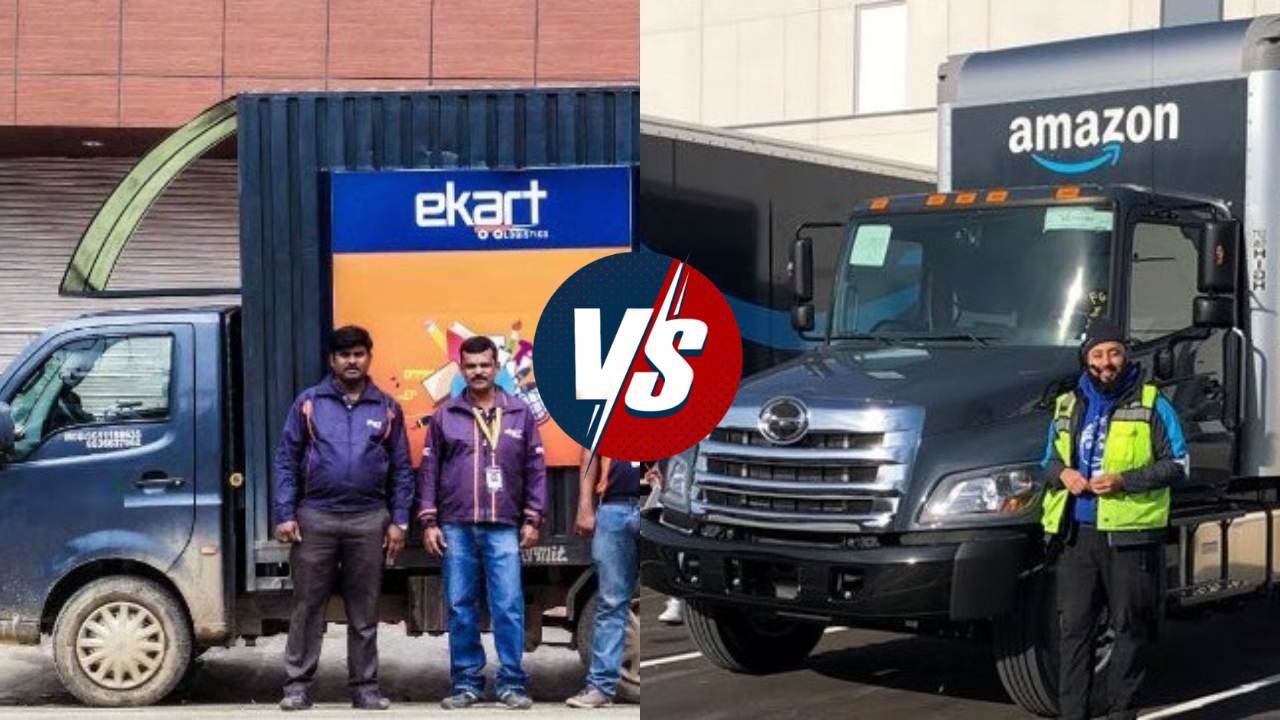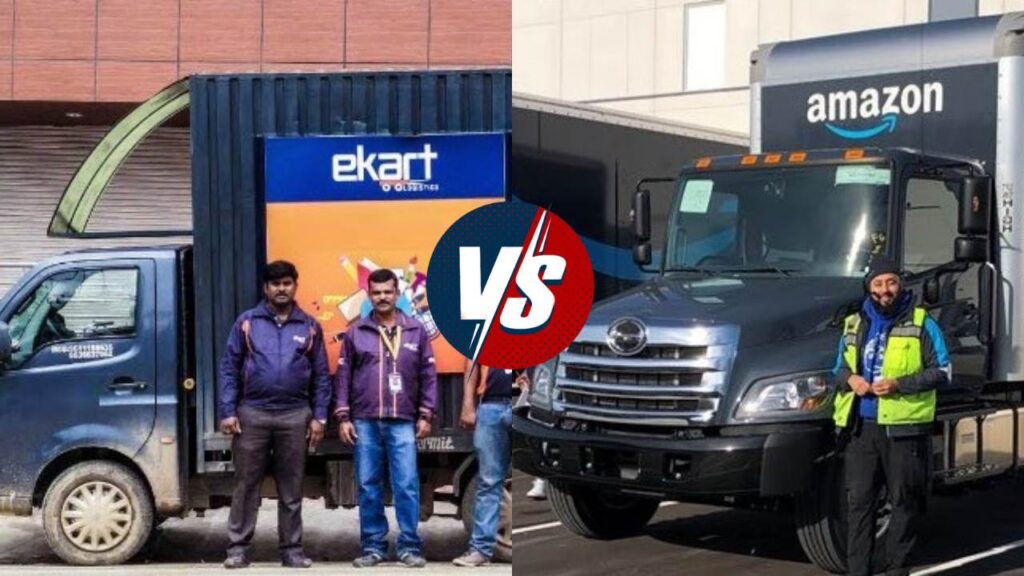 Market Share of Amazon Vs Flipkart
Friends, if we talk about market share, then according to the latest data, Flipkart has a 40% market share in India, while Amazon has a 31% market share in India.
On average, 5 lakh products are sold on Flipkart every day, while 4.30 lakh products are sold in India on Amazon. One of the reasons why Flipkart was successful in India was that Flipkart was the first to start the cash-on-delivery payment system. Due to this, the trust of the customer in the website has increased. And even today many customers prefer to buy products by doing COD.
Products of Amazon Vs Flipkart
Friends, if we talk about the number of products, then according to a report, there are a total of 150+ million products available for sale on Flipkart whereas Amazon has 50 million products available on their website
There is so much competition going on in both these companies that they have to sell products to their customers at very high discount rates. And because of this both these companies are also running at loss. And to recover their losses, both these companies have started selling their own private label products, Flipkart has started selling its own products like Marq, billion, perfect homes, etc. while Amazon has started selling its own products like Amazon basics, Amazon Echo, Amazon Kindle, Amazon Firestick, etc. 
You must have heard about Amazon Prime. With an Amazon Prime subscription, you can watch movies, music, and web series. And Amazon also offers some advantages to users with Prime subscriptions such as One Day Delivery and Early Access to New Deals. And to give competition to this, Flipkart has started Flipkart Plus Free Membership. And a few years back, Flipkart started its own video service Platform, which can be seen by going to the video section of Flipkart's app.
Delivery System  
If we talk about the delivery system, then the delivery process of both companies is almost similar. Flipkart uses its own logistics Ekart logistics to do the delivery. Whereas Amazon's own logistics company Amazon Logistics. If you are a Plus member of Flipkart and an Amazon Prime member of Amazon then you will also get the option of one and two-day delivery.
Products Returns System
Both these e-commerce platforms accept returns and they also have replacement policy as well. But the return and replacement policy of Amazon.in are more easier and flexible when compared to Flipkart.
Key people of Amazon Vs Flipkart
Friends, if we talk about the important person of both these companies, then as we told at the beginning of the video, Sachin Bansal and Binny Bansal are the founders of Flipkart company. And Kalyan Krishnamurthy is the CEO of this company. Also to let you know America's multinational retail corporation Walmart holds 82% of the shares of Flipkart company as Walmart company also had to strengthen its hold in the online market and hence Walmart bought the Flipkart company in 2018 for $16 billion dollars. If we talk about Amazon, then Jeff Bezos is the Chairman of Amazon and Andy Jassi is the CEO of Amazon and if we talk about Amazon India then Amit Agarwal is the Senior VP and Country Manager of Amazon India.
Revenue of Amazon Vs Flipkart
Last year Flipkart earned US$45 billion whereas Amazon India earned US$33.36 billion in India, it seen from the figures, Amazon is trailing behind Flipkart, but Amazon was started in India in 2013, and accordingly, Amazon's growth rate is much better than Flipkart.
Let me tell you that from the Flipkart website you can order from anywhere in the whole world, but your delivery address should be from India, this is because currently Flipkart is only operational in India but in the coming years, Flipkart will be available in other countries as well.
Number of employees
Talking about the number of employees, there are 30,000 employees working for Flipkart. Whereas 6,47,500 employees are working for Amazon all over the world.
So friends, from which website do you shop Amazon or Flipkart? Do let us know in the comment box.