Top 10 Online Mba Programs For Scholarships
Today Everyone wants an MBA degree. However, not everyone can afford the time and money to get into the gates of a B-school to pursue a course due to the tuition and accommodation fees.  
This is an opportunity for students facing financial challenges that make it hard to pursue a full-time course can seek to get higher education in the field of business administration. Students can now get their MBA degree done at their convenience, attending classes at a time that suits them best. In addition to that, they can attain a degree that does not draw a hole in their wallets, as the fees here are comparatively lesser than a traditional online MBA course.
So, if you think you can benefit from all of these, here are the top 10 online MBA programs for scholarships that students like you generally come to seek.
1. University Of Illinois At Urbana Champaign- Gies College Of Business
Here, students seeking an online MBA can avail of one at an affordable price. Apart from this, there are scholarships offered to students to reduce their cost of attendance. Students coming back here as alumni can benefit from a 50 percent discount for the entire course. 
Here, even students who graduated from black colleges and universities are offered special scholarships, with a view of their GMAT or GRE score. These students are, however, also required to possess two years of work experience and a GPA score of 3.5.
2. EADA Business School Barcelona – Escuela de Alta Direccion y Administracion
This is a business school in Spain providing scholarships to students who stand out in their achievements, taking into account a student's level of academic performance. 
The scholarship is based purely on the merit of the student. Selected students here will have over 25 percent of their online MBA program fee covered by the institution, with one scholarship even covering 50 percent of their MBA tuition fees. 
3. Southern Methodist University – Cox School Of Business
Southern Methodist University is located in Dallas, Texas, and offers a huge number of scholarships for students seeking an online MBA.
However, the number of merit scholarships provided here is limited. Students here can gain awards that go up to $15,000 towards the first semester. 
These awards are provided on the basis of a student's individual achievement, like test performances, professional experience, and capacity for leadership.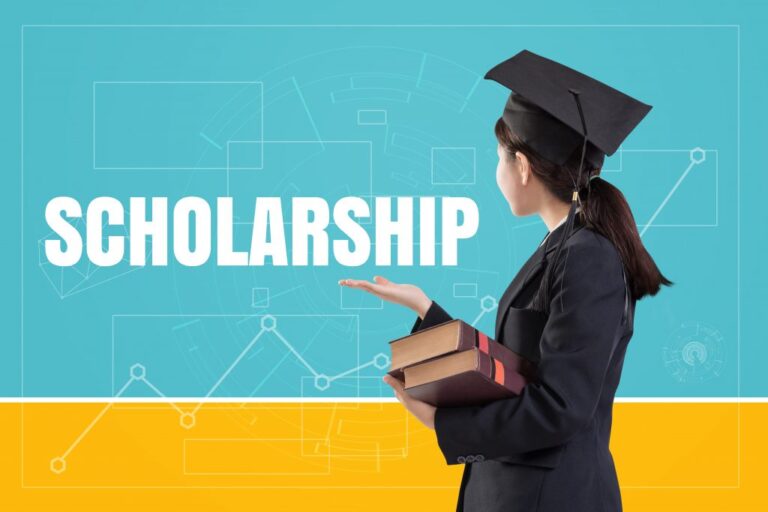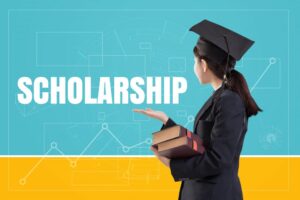 4. FW Olin Graduate School Of Business At Babson College
This is a business school in the US that offers a number of scholarships to online MBA students from specific regions over the world. 
The school offers diverse awards, which include an innovative $20,000 set aside for those referred to by the strong alumni network of 40,000. This includes the Babson alumni too, who will automatically be accepted into this scholarship program. 
5. AGSM Hong Kong Campus
Online MBA students can choose from the five different scholarships that are awarded here.
The scholarships here are linked to work in a non-profit sector, social outcomes, and the ethnic backgrounds of these students.  This program also provides students with access to a network of alumni, business leaders, and professionals, helping them to build valuable connections and expand their career opportunities.
 6. IE Business School
IE Business School is one of Spain's best business schools, with funds for students that are donated by various companies. This school has about 30 scholarships open for online MBA students, awarding them based on their merit as well as diversity and financial need. 
This school also has a fund in place that is aimed at supporting women. 
7. Florida International University – Chapman Graduate School Of Business
This school has online MBA scholarships, worth $15,000, giving students an opportunity to grab a chance at an MBA degree and come out with flying colors. 
Here the awards are based on the GPA and performance of a student. Accredited by AACSB International, this top-ranked business school provides highly-ranked graduate and doctoral programs to more than 2,500 students from around the globe. 
8. University Of Southern California (USC) – Marshall School Of Business
This is a University that is based in Los Angeles. What's special about this university is that students seeking a scholarship do not have to apply for separate awards, as the University considers all online MBA students who are seeking a scholarship.
The awards given out here are based purely on merit and can range from $5,000 to $20,000. Here, a candidate's leadership experience and academic track record are what are the factors taken into consideration. 
9. Imperial College Business School
This is a business school based in London and is one of the best centers for commerce and culture, with a wide variety of scholarships for online MBA students to benefit from, thus helping them lower the cost of their studies as they secure an MBA degree.
By combining innovative thinking with new technologies, the Imperial College Business School provides insight into real-world business problems.
10. Warwick Business School (WBS) University Of Warwick
Apart from providing MBA students with a generous amount of financial aid, it also offers a wide range of scholarships, covering up to 25 % of these students' tuition fees. 
Here students can get an opportunity to connect with a diverse network of participants to receive all the exposure that they need for diverse ideas that challenge their thinking. Due to these reasons, the Warwick Business School has been ranked as the world's best online MBA program by Financial Times. 
Final Words
Now that you know what the top 10 online MBA programs for scholarships are, it's up to you to make a choice. That said, have a look at the above list again to get all the information you need so that there is nothing you missed. 
You can even go ahead with some additional research on your choice of university, considering all factors before you finally make a decision. And in the end, you are no less than the rest, with a prestigious business degree, all set to go out into the world of endless opportunities.